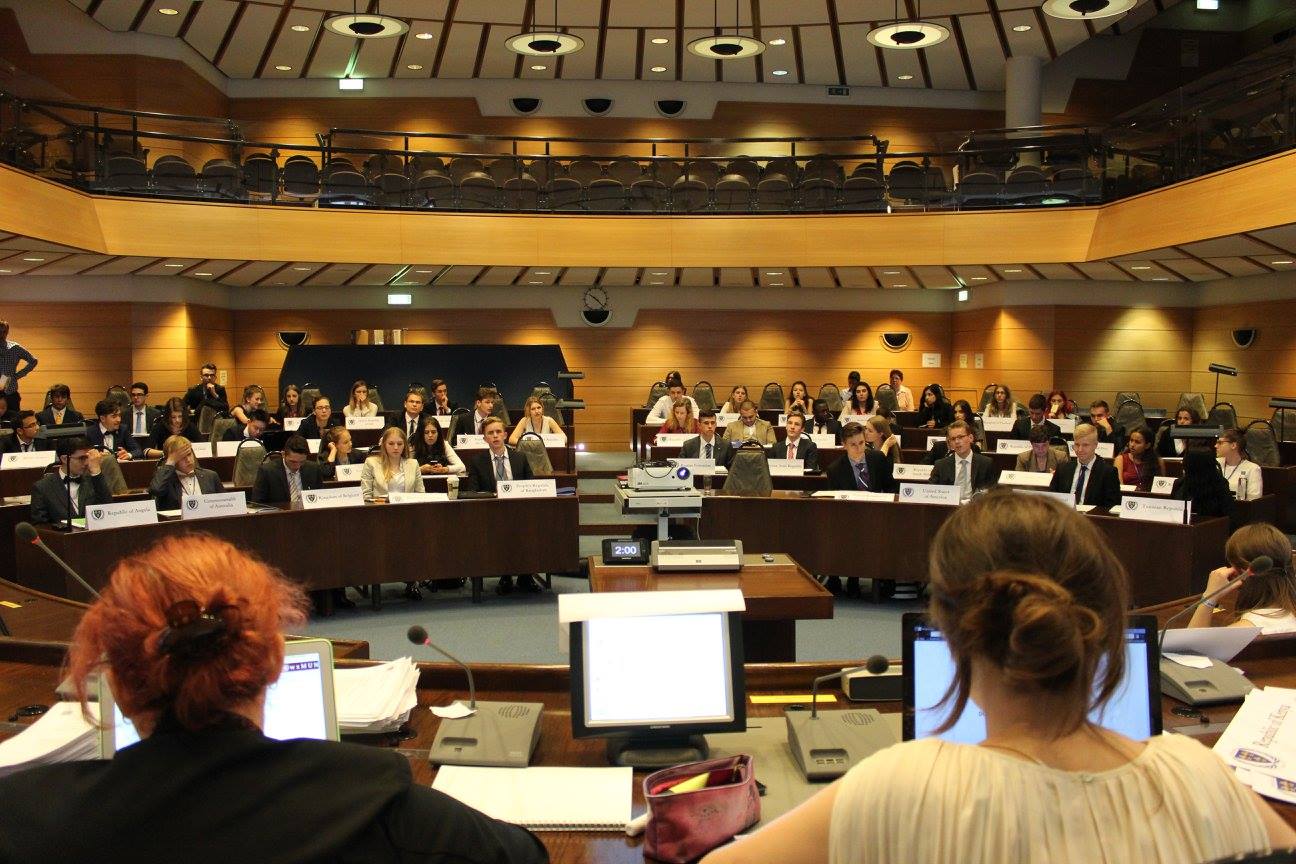 | Aktuelles
Experiencing our first Model United Nations
From the 29th of June to the 3rd July, Patricia Müller, Emily Kusay and Finn Haro participated in the Model United Nations Conference in Wiesbaden (short: WiesMUN), after taking part in the Global Debates Class in school (supervised and organized by Ms. Haro). Model United Nations (MUN) is a simulation of the actual United Nations. During the MUN conference participants from all over the globe have to represent a country of their choice and debate with other delegates in order to work out solutions for current and global issues.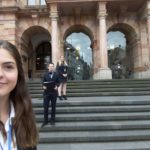 On 29th June we joined the opening ceremony in the City Hall, finished by a champagne reception and a get-together. During the next two days all the participants were in their committees such as the UN Women, the Economic and Social Council (Patricia & Emily), the Human Rights Council and the Security Council (Finn). In all Councils the delegates had to work on a resolution paper on the topic "failed states". The daily routine included formal and informal debates and resolution writing but also fun stuff like punishments for the "too late comers", through public dancing or singing, and mock-debates. After the committee work on the 30th of June and 1st of July WiesMUN organized a BBQ with an included public viewing and a Soirée in Mainz with lots of food, drinks and good music. On Saturday and Sunday the General Assembly (GA) took place in the Wiesbaden City Hall, always ended with activities like bowling or visiting the Parliament of Hessen. The GA is the main conference where all the committees come together to debate about the different resolutions and try to make them better through amendments. Still you have to always keep in mind that every delegate tries to get the best resolution for the country they chose, yet it´s not always their personal opinion or attitude. However in the end we passed three resolutions with an overwhelming majority and closed the General Assembly with the granting of the Certificates and the awarding of the best delegates.
Summing up we can say that the conference was an outstanding experience, in which we not only improved our English language skills and gained knowledge about the United Nations and formal procedures, but additionally we met incredible people from all around the globe and build true friendships. We all believe that participating in the Model United Nations is not only great fun for everyone who loves debating and raising their voice it´s also a chance to enhance your social connections and meet people you would otherwise never realize. Furthermore we fell in love with the MUN and we will definitely keep on MUNing.
If you are interested in participating at a MUN or you would like to join the Global Debates Club, you will find further information at @Wiesmun on Facebook or Twitter or on the official WiesMUN homepage .
Emily Kusay, Patricia Müller and Finn Haro